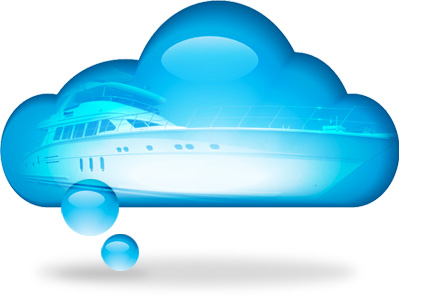 Experience a Cloud-Based Solution
Successful businesses both small and large are simplifying their operations and slashing their growing hardware and technology costs by moving to cloud-based software solutions. Cloud-based software is accessed through a Web browser, such as Internet Explorer, Firefox or Safari and offers many advantages over traditional software that requires organizations to purchase hardware and hire technology professionals to manage infrastructure.
Click each sub-item below:
Lower Costs
Increased Security
Business Continuity
Ease of Implementation
Flexible and Scalable
Stays Up to Date
Lower Costs
With a cloud-based solution like PierVantage™, your initial captial investment is much lower than an on-premise platform, there is no need to purchase and maintain expensive hardware and software and you don't have to pay an IT Company to maintain your business management server or related software updates.
Increased Security
Critical information about your business and customers is protected in a Tier 1 data center, which provides the same level of security used by many banks to protect financial information. The data center facilities are secure and have 24-hour monitoring with multiple levels of physical security. Data is transferred using secure socket layers (SSL), which means all traffic is encrypted. In addition, data back-ups happen automatically and employee and customer information is stored encrypted.
Business Continuity
Every major component of our high availability platform is redundant, significantly minimzing downtime that is disruptive to your business. Your data is backed up on a near real-time basis and stored off-site, protecting your valuable business information against data loss.
Ease of Implementation
Implementing a cloud-based solution is faster and easier than an on-premise-system. There are no servers for you to setup and no software to install and configure. Because so many people have Internet experience, learning curves are shorter and adoption rates are higher. In addition, cloud-based software is available anytime, anywhere, as long as you have an Internet connection.
Flexible and Scalable
PierVantage™ has ample capacity to scale as your business grows. You can add new users in minutes, not days. You don't have to purchase new hardware or install new software, and you only pay for what you need now: users, functions and features can be added painlessly as you grow.
Stays Up to Date
You are always working with the latest version of PierVantage™ and new features are automatically pushed out to you on a regular basis. Functional upgrades to purchased modules are free and are managed centrally.