PierVantage Saves You Money!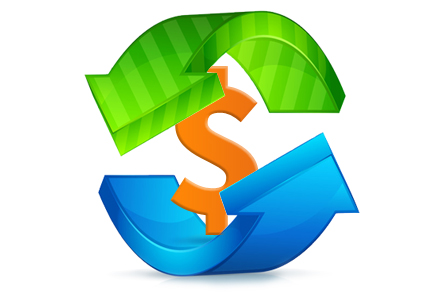 Aside from providing access to your business from anywhere an internet connection is available, PierVantage boatyard software and boat building software solutions can help you reduce costs and improve profitability.  Below are a few ways in which PierVantage helps you make more money by saving you money.
Accurate Estimating:  Easy comparison of estimates to actual work orders helps you improve accuracy in estimating, while version control saves hours and hours of time shuffling through paperwork and files.  Additionally, revenue give-away can significantly erode your profitability. You can track rework by work order, operational code, task, and employee, helping you reduce give-aways.
Highly Customizable Invoicing:  Significantly reduce the number of customer callbacks after invoicing with accurate, professional, and detailed bills that show the customer only what you want them to see.
Informed Decisions:  PierVantage boatyard software and boat building software solutions provides you with the information and reports you want and need to run your business efficiently to turn a profit. Understand the profitability of the different services you provide and drill into department activity to help you make informed decisions to optimize business activities. PierVantage will increase employee accountability, improve communication across all departments, and provide you with visibility to better analyze your productivity and profitability.
Reduce Inventory Carrying Costs:  Clear visibility into the flow of inventory allows you to differentiate parts that are needed on hand, versus those that can be placed on special orders as needed for jobs.
Reduce Technology Costs:  Cloud-based solutions do not require the purchase and maintenance of servers or the need to hire technology professionals to manage infrastructure.  With PierVantage boatyard software and boat building software solutions, you also get the data security of our Tier 1 data center, which means your information is protected in a redundant system backed by a disaster recovery plan.
Never Pay for Another Software Upgrade:   Unlike desktop-based software that is out of date shortly after you install it on your servers, PierVantage is always kept up to date — and you never have to pay for ongoing feature upgrades.  No need to spend money bringing in your outside technology partner to help you load the newest version of your business management software onto your servers/PC's – with PierVantage, new functionality upgrades are free and happen automatically.
Concurrent User Access:  Sharing of user licenses eliminates the need to purchase individual/named user licenses, while simultaneous access improves efficiency.
Support That Keeps You Moving:  Highly responsive support prevents downtime, keeping your team focused on revenue generating activities.
Go Paperless:  Manage files with built in Document Management functionality; simple paperless communication with customers and vendors.