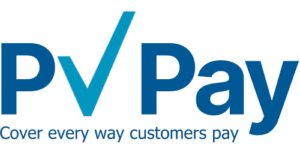 Enable your clients to pay online with Credit Card or ACH.
PierVantage is constantly striving to innovate and add extra value to you and your customers. PV-Pay is an embedded payment engine that will allow PierVantage customers to bill and collect up to four times faster than they do today.
PV Pay will allow PierVantage users to send invoices to their customers via email with an embedded payment link. The customers can simply click on the link, select a payment type (e.g., credit card, e-check) fill in the relevant details and process the payment. Settlements can made as frequently as daily. PierVantage users will have access to a portal with visibility to all their payment transactions as well as reports and analytics.
The dramatic improvement in cash-to-cash cycle time, streamlining the billing and payment processes, no longer needing to manually enter payments and apply them to invoices, reducing errors, highly competitive rates, and being a sole source for handling all payments makes PV-Pay a compelling value proposition for all PierVantage users.
Easy, Seamless Experience for Your Customers
Fast and easy. One-click payment link on invoice. No customer sign in required.

Super reliable. Highest industry uptime at 99.999% for easy payments anywhere, anytime.

Multiple payment options including Credit Card and ACH.
Keeps You Agile in a Shifting Market
Competitive fee structure with volume-breaks in fees.

.

Reduces fraud.

Saves time. Payment transaction is automatically created in PierVantage and posted to the invoice.

Real-time payment visibility.
Get Started
REGISTER NOW and integrate PV Pay into your PierVantage subscription. It's that easy.
Not a PierVantage customer yet? Connect with us.
PierVantage is THE cloud-based business management solution for the marine industry. Learn more about the benefits of PierVantage.