Managing a commercial marine business takes some heavy lifting, PierVantage™ was created to do just that…
PierVantage for Commercial Marine was created to be the ultimate business management solution that integrates, organizes and helps you analyze every function of the company. Commercial Marine businesses use PierVantage to simplify job estimation, work management and invoicing, reduce their inventory carrying costs and increase the efficiency and profitability of their operation.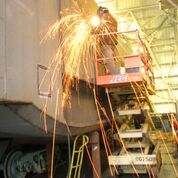 The build template gives project managers the tools they need to organize labor and material for the jobs required for each new build.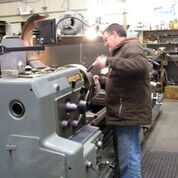 Sophisticated procurement capabilities allow you to acquire materials just in time, significantly minimizing inventory carrying costs.
PierVantage™ gives you the features and functionality you need to make your life easier.
Project Estimating

Graphical Project Management

Resource Scheduling

Time Management

Purchase Order Entry

Inventory Control

Special Orders

Accounting (A/R, A/P, G/L), and Reporting

Boats Component Management

Document Management

Customer Portal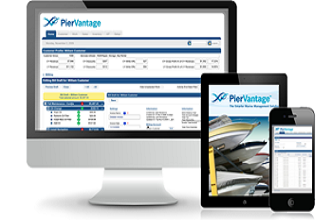 Take control of your marine business...
Get started with PierVantage Today!
Contact PierVantage at 877.267.7172
World-class commercial marine operations are pleased and impressed with PierVantage™
"We have used both small custom software solutions and large corporate enterprise platforms that claim they can do it all. The problem is they don't adapt well and modifying them to our shipyard is a nightmare. PierVantage is different – I am impressed with the team and with its capabilities. With the continual product enhancements, organized implementation process and great support, I am pleased with my decision to purchase PierVantage for our growing shipyard."
"We purchased PierVantage to get a true analysis of our processes and procedures for now and into the future. We look forward to growing our company with efficiency optimization and improved quality control using the PierVantage platform."