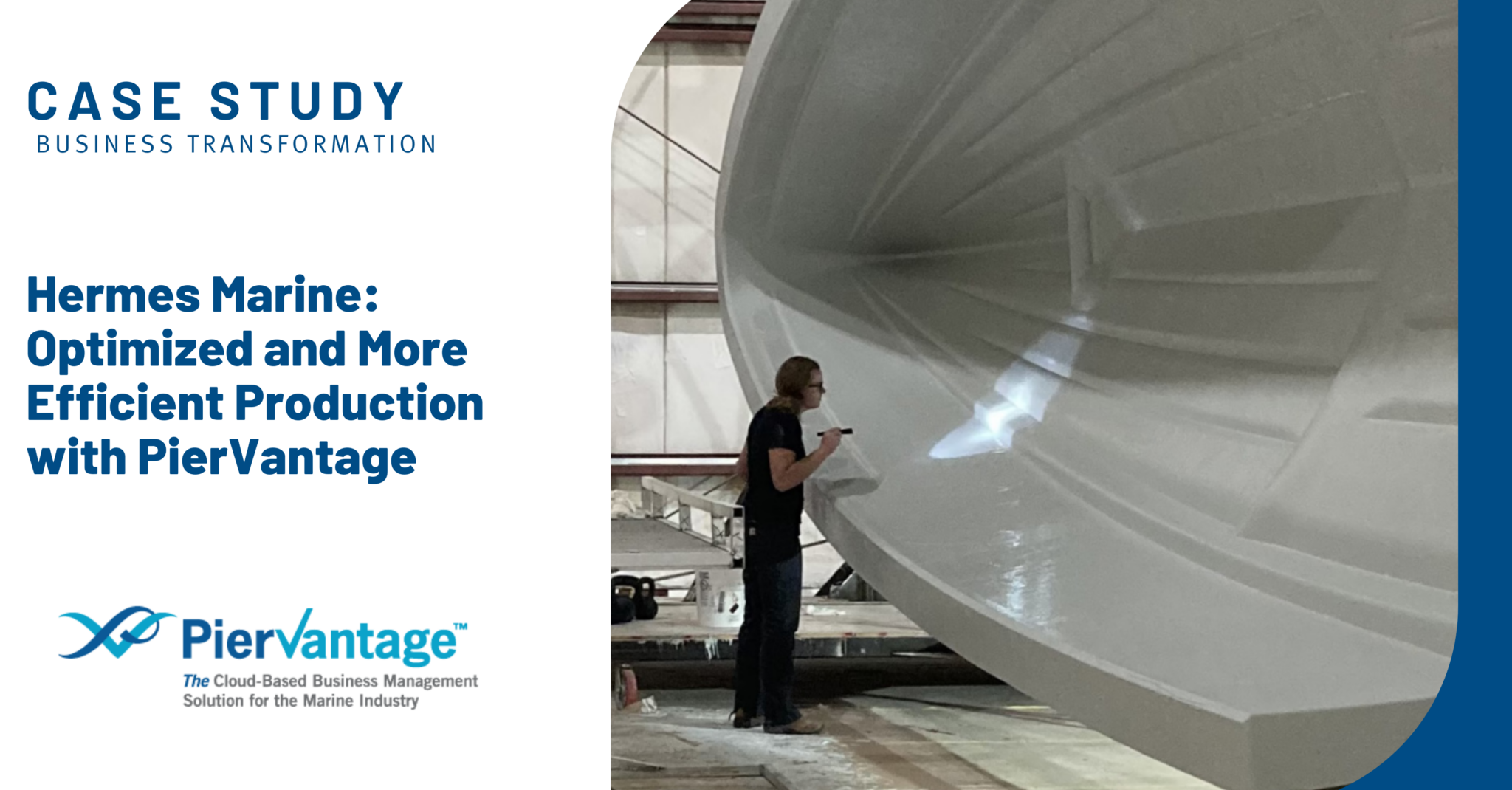 Hermes Marine LLC is new to the boat building market, the team behind the scenes is highly experienced and all-too-familiar with potential waves that could deter production success. It is not the ability to build quality boats that concerned the executive leadership of Hermes Marine LLC; it was managing production with efficiency.
Hermes leadership team looked towards Frank Edwards, an industry veteran production engineer and manager, to steer the boat production team to success. Early in his time at Hermes, he noted that the team was becoming increasingly reliant on spreadsheets – a common, though cumbersome approach to production activities.
According to Frank "To meet the production goals that leadership has in mind, we needed a solution that could track financials, materials, stock, everything that goes into building boats."
The solution to Hermes Marine LLC production problems – intuitive and technically advanced PierVantage, a cloud-based marine management solution designed to simplify job estimation, work management and invoicing, reduce inventory carrying costs and increase the efficiency and profitability of operations.
Complete the form and find out how PierVantage helped Hermes Marine LLC optimize their boat production –