Understand the importance of defining core business processes in the marine industry and how marine management software can help in implementing them.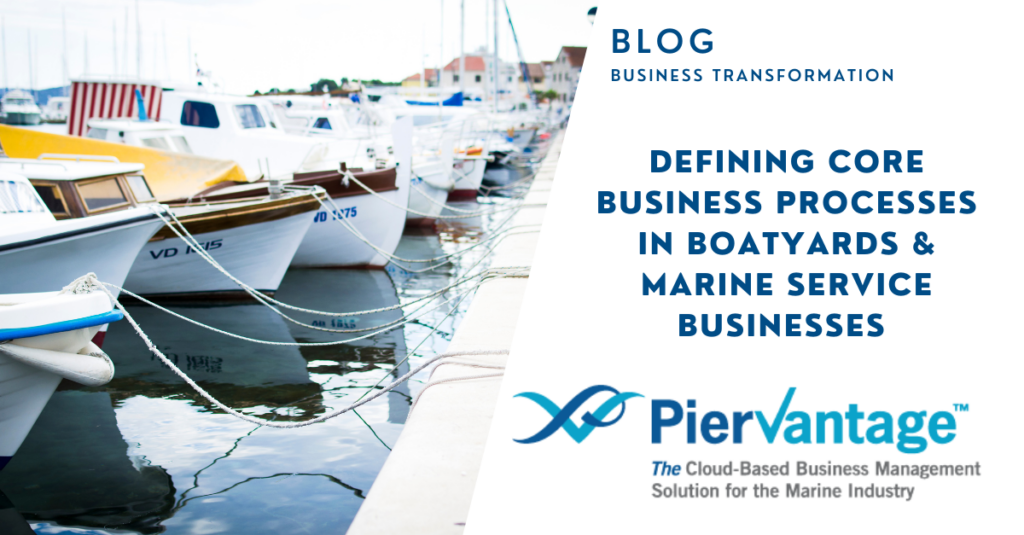 Written by Stephen Bullard, PierVantage Sales Director
Processes are everywhere in every boatyard, shipyard, marine service and boatbuilding company and in every business function. Having worked with many different marine businesses in my career, one of the biggest problems I see is related to new marine employees. 
Specifically, new marine employees are given some basic knowledge and then thrown into the fire to figure out processes on their own. Naturally, new employees inevitably come up with their own processes which may not be in the best interest of the overall shipyard, boatyard, marine services or boatbuilding company. Marine management software can help with this.
A typical process goes from point A to point B. A simple process example starts from the moment a boatyard customer requests an estimate, to when they accept the estimate. In another instance, a boat technician needs to order a part that is considered non-stock, so we need to make up a special order for a particular boat project.
Critical reasons why boatyards, shipyards, marine services and boatbuilders should document their core processes – How Marine Software can help
1. Standardization in Boatyards with Marine Software
Process documentation in marine oriented businesses makes sure that everyone knows what the steps and detail requirements are to follow when given a task. Marine employees, new and old, don't have to run around in circles to figure out what to do, every time they do it.
Managers can save on spending resources to give training and time on micro-managing their activities. Marine management software helps with standardization.
2. Efficient Communication for marine services 
Some will argue that it's time-consuming to document processes in marine enterprises and to "just talk to the person". Communication in a marine business is always good, but it's important to put processes down on paper once everything is agreed upon. After some time, you may just forget what was discussed or some detail of it. Sometimes, you misunderstand what was said and have to go back and forth unnecessarily. 
Good process documentation in your marine business also lists the expected inputs and outputs, and which boat technician has responsibility over a task. As a result, your communication with others becomes much more effective as you know exactly what to expect from them and what they're expecting from you.
Marine management software makes communication clear and efficient.
3. Basis for Process Improvement
Having processes in place aren't enough in a boatyard, shipyard, or boatbuilding company. There are bad processes, lengthy, costly and inefficient ones, that you don't want to repeat again and again. Thus, process improvement should always be a constant priority to all marine businesses.
Regular review of at least a few main processes should be encouraged. A set of visual process diagrams with all the data and statistics included is the best tool to simplify this discussion. Consider these documents to be live, not to be stuffed into a drawer and forgotten.
PierVantage is a costing & accounting solution for boatyards that improves business processes.
4. Engine for Growth
If you want your marine business to grow, the work demand will increase exponentially as a result. You have to handle more boat projects while keeping the same level of service, or hire more employees without losing the quality of your boating products. 
What you see in most cases is that your management would ask each member to find the answer for your own job role, and then compile all the feedback together. However, if your team has visibility of the workflow, the discussion is no longer about individual activities but becomes business planning. Everyone has a complete view of the end-to-end process and can innovate on how to improve business outcomes with boat management software.
Mapping and documenting processes is the first step to make your marine business efficient and more profitable.
We can help with your marine business! PierVantage is the leading cloud-based marine management software designed specifically for the marine industry.
Contact us now for more information.
About the Author:
Stephen Bullard, Senior Sales Director, PierVantage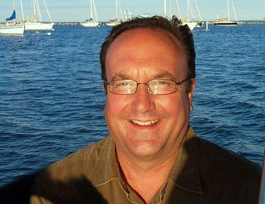 Stephen Bullard is Senior Sales Director for PierVantage™. Stephen brings to bear his considerable marine industry experience to provide insights on new features and functionality to our development team. He is also actively engaged in providing advisory services to our boatyard customers.
Stephen has over thirty years of marine industry experience, with over twenty years directly related to the management of well-known marine service facilities in New England and the Pacific Northwest.
Prior to joining PierVantage, Stephen spent six years providing professional services and promoting marine operational software to boat yards, boat builders, dealerships and marinas throughout North America.
These positions have led Stephen to a high level of understanding in the marine services arena in the following areas: project management, yard operations, business process & procedures, service management, customer account management, financial analysis, forensic accounting, inventory set up and inventory management.
Stephen completed a 12 month course in boat design at the Landing School in Maine and has spent his entire life on the water logging more than 15,000 miles sailing in the Atlantic and Pacific Oceans. He also enjoys offshore fishing and is licensed to handle power and sailing vessels up to 100 tons.