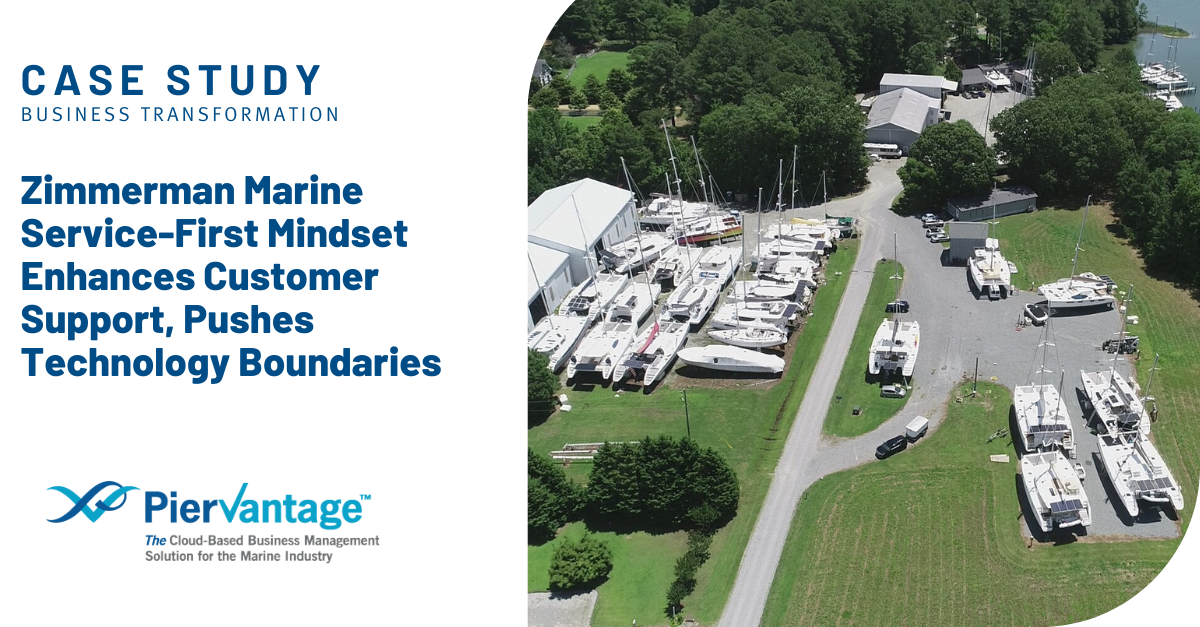 Zimmerman Marine has grown from a small yard on Mobjack Bay, Virginia to one of the top boat service providers in the Mid-Atlantic. With six locations across four states, this employee-owned services company specializes in maintenance, repairs and refits on sail and power cruising boats of all makes.
Over the years, Zimmerman Marine had invested in several different marine focused software solutions, with limited success. Few systems, according to Zimmerman, were built to handle both the operational and financial aspects of boat yard operations—and even fewer were equipped for multiple locations.
Zimmerman Marine in the past was using one software for operations and another system to interface with accounting and booking. Making the use of technology and customer support extremely cumbersome, and in the process slowing the growth of the marine company.
The solution – PierVantage Marine Management Software, purpose-built for boat yard applications, PierVantage incorporates a range of features including work management, invoicing and inventory management as well as accounting and reporting capabilities.
Complete the form and find out how PierVantage helped Zimmerman Marine enhance their customer support and technological capabilities –