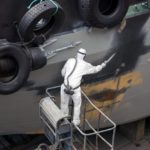 Written by Stephen Bullard, Marine Consultant and Sales Director at PierVantage
Both large and small businesses often rely on subcontractors to address workforce gaps or complete specialized projects on time.  Based on personal experience, there are a number of benefits when selecting subcontractors under certain circumstances, including completion of work on time and within budget, matching the right expertise to complete the job correctly the first time, and keeping technician costs within budget while waiting for additional business.
Here are four good reasons to consider when hiring subcontractors for your marine business:
Timely assistance during large projects:

There will probably be periods when your business requires larger projects to sustain growth. Subcontractors can become a valuable temporary resource during these situations and enable you to manage these larger projects with greater confidence.

Short-term cost effective alternative:  

When your business needs some "extra hands" on a larger project, the hiring of subcontractors may be a cost effective alternative instead of bringing aboard new full-time employees.  Even though subcontractors can typically cost more than a full time employees in the short run, they may be a cost-effective alternative in the long run since you won't have full time specialists idly sitting around for long stretches of time, waiting for the next project. Under the right circumstances, subcontractors can reduce full time labor expenses by approximately 20 to 30 percent.
Experience and specialization:  

Subcontractors can offer services or skills that you may not be able to obtain from your existing staff during peak periods or for non-recurring specialized projects. In many cases, these experts have been refining their skills in a specific field for a number of years. This specialization and well honed experience will improve the likelihood of completing those unique jobs quickly and efficiently.
Increased productivity:  

Increasing overall productivity is probably the most significant benefit. Rather than have your existing staff complete unfamiliar tasks outside their skillset or comfort zone, outsourcing specific tasks to subcontractors will get the job done right with greater  efficiency.  Plus, your existing staff can remain focused on those important daily business functions.
There may be critical times when your company will require the services of a uniquely qualified specialist that will add reputational value to your customer relationships. If your company does not require a full time specialist, it might be a good idea to retain an updated referral list of potential hires on a short-term basis.
You need to plan well in advance and communicate every last detail with your subcontractors to ensure a positive project outcome. This effort requires considerable time. Not communicating effectively or establishing specific expectations could end in a costly or reputational disaster. If you work with the same subcontractors, you will develop a certain level of trust and reliance on the quality of their completed work. On the other hand, when you work with someone new, you just never know what to expect. I've had one or two cases where I was shocked by the poor quality of workmanship.  So, it is important to define, document and communicate every key project detail that you plan when considering outsourcing in order to achieve a positive outcome for your business and your customers.
To decide if the hiring subcontractors is the right decision, carefully examine your project requirements with your department heads to determine whether to use full time employees or subcontractors. Your decision will have a long term impact on your customer base and your competition.
If you enjoyed this article, you might also like my blog post on The Importance of Valuing Work In Progress (WIP) – And How To Do It.