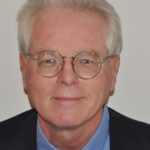 Newark, Delaware (February 6, 2017) – CorVant, LLC., creator of PierVantage, the marine industry's leading business management solution, is proud to announce that Bruce Hopkins has joined the management team as Vice President of Operations.
In his new role, Bruce will oversee day-to-day operations of the Company with a specific focus on product and service development while helping to enhance the new customer on-boarding and implementation process.
Additionally, Bruce will focus on creating and delivering two new service offerings for current PierVantage customers; Accounting-as-a-Service and Financial-Management-as-a-Service.  These new services will help customers leverage PierVantage capabilities and drive efficiencies in their business.
Prior to joining CorVant, Bruce was the Chief Financial Officer of three World Class Boat Building companies including Hodgdon Yachts, Inc., East Boothbay, Maine, Lyman Morse Boat Building Company in Thomaston, Maine, and Gunboat International, Ltd., in Wanchese, North Carolina.  Bruce is a graduate of the College of William and Mary of Williamsburg, Virginia, is a Certified Public Accountant with 20 years of experience, and is active with the Make-A-Wish-Foundation.
"While at Lyman Morse, Bruce was an early adopter of PierVantage, providing domain expertise and guidance throughout the development of PierVantage," said Navroze Eduljee, CEO and Founder of CorVant.  "Our team has worked closely with him for many years and having been involved in two large PierVantage implementations at Lyman Morse and Gunboat, Bruce understands the value PierVantage brings to a marine business.  With his in-depth knowledge of PierVantage, his extensive marine experience and his CPA credentials, he is uniquely qualified to help our current customers improve their operations and our potential customers understand the considerable benefits of our solution," said Eduljee.
 About PierVantage™
PierVantage™ is the marine industry's first and only integrated, cloud-based business management solution specifically designed to help boatyards, boat builders and marinas operate more efficiently, increase revenues and cash flow, reduce costs and overhead, and increase customer satisfaction.  Visit www.piervantage.com.
About CorVant, LLC
CorVant, LLC works with small service businesses and suppliers to develop comprehensive business management solutions that lower costs and improve customer service and satisfaction. The company's team of information technology experts developed PierVantage™, the first and only integrated boatyard management solution available as a SaaS offering, and FulVantage™, a cutting edge web-based e-business solution for wholesalers and distributors. Visit www.corvant.com.